Churches are supposed to be places of sanctuary and peace. In Lukova, Czech Republic, there is a church called St. George's Church that was built in 1352 which has now become known as one of the world's scariest churches. In the 1960s, the church started to fall apart after the roof collapsed in the middle of a funeral service that had taken place there. Over the years, more things started to go wrong with the church. Since the costs of all these repairs were too much for the church owners, they started having their ceremonies held outdoors instead.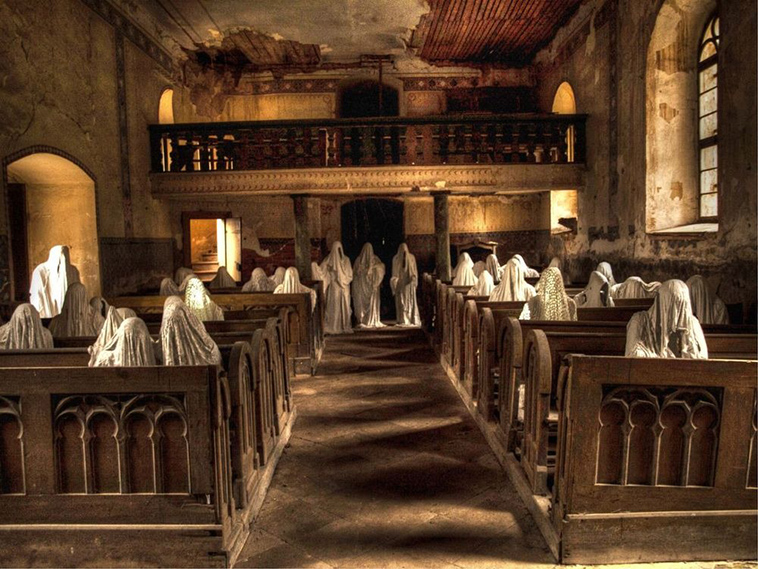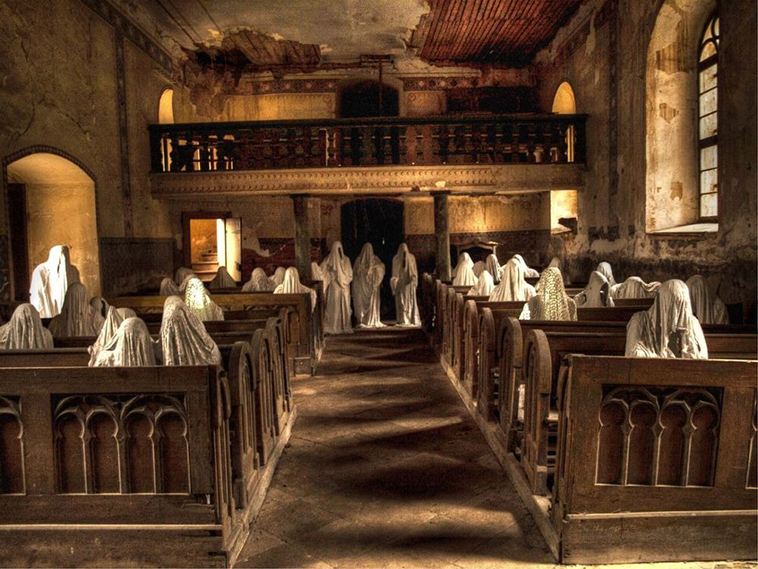 Jakub Hadrava is an artist from the Czech Republic who had a creative idea for raising enough money to restore the run-down church. He was commissioned to design some interesting artwork for the church that would attract the public and make locals want to come back there. If Hadrava were to fail, it could have meant the end of the church altogether. Fortunately, Hadrava did not fail and he was able to create artwork that has now attracted both locals and tourists to the medieval church.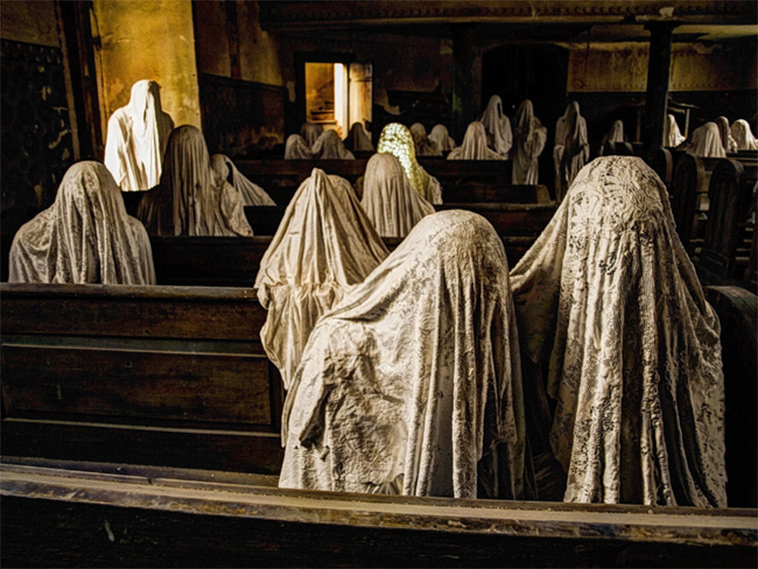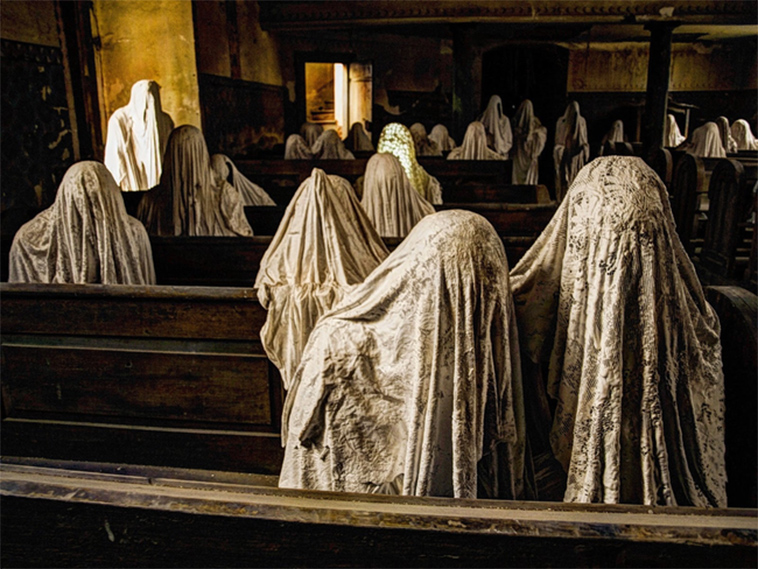 Inside the church, you will find lots of eerie-looking ghosts with white hoods on them. Numerous ghost figures sit on the benches of the church. People who go inside the church can sit next to them ghosts and get their pictures taken with them. These ghosts are not real, of course, and they are made out of plaster and phosphorescent material that allows the ghosts to glow in the dark. The ghosts are actually supposed to represent Sudeten Germans from before World War II who had resided in Lukova. These soldiers supposedly prayed inside of the church each Sunday.